Welcome to Fishing Creek Township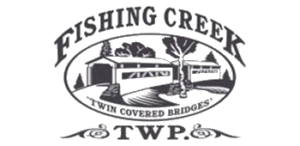 Fishing Creek Township was founded in 1873 and incorporated in 1789 while a part of Northumberland County.  Fishing Creek Township is a second class township located in northeast Columbia County, which is located in northeastern Pennsylvania.
The Township encompasses approximately 29 square miles of area and has 80.21 miles of roads with 54.16 miles being considered township roads. It is a rural township consisting of mainly farmland interspersed with very small communities. The population as of the 2020 census was 1,523. It is a 'dry' (no alcoholic establishments) township.
The Township boasts three sets of covered bridges which are listed in the National Register of Historical Places.